Virtual Home Buying Program and Timeline December 13, 2021
You can now shop for the home of your dreams without having to leave the comfort of your current residence!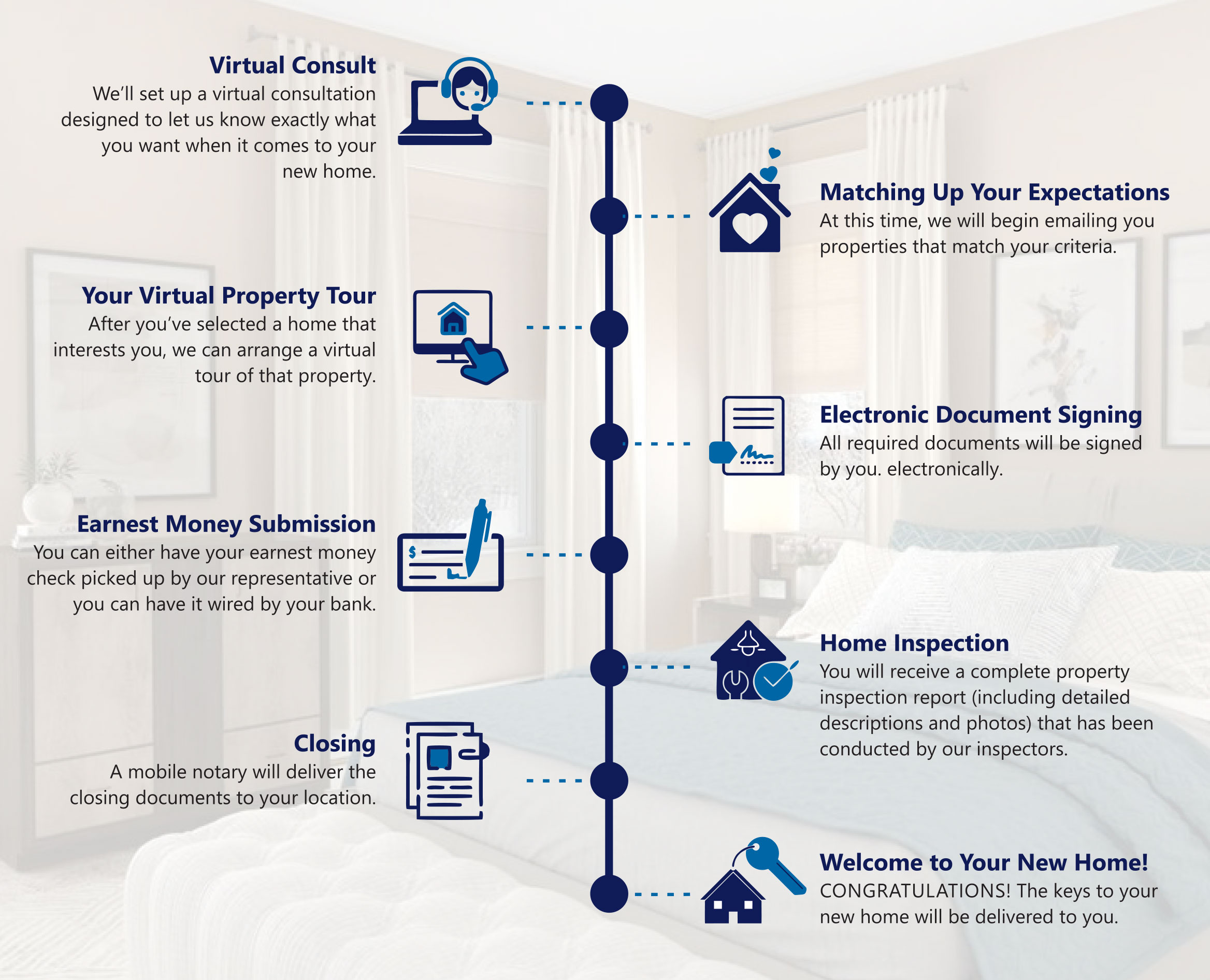 Virtual Consult
We'll set up a virtual consultation designed to let us know exactly what you want when it comes to your new home.
Matching Up Your Expectations
At this time, we will begin emailing you properties that match your criteria.
Your Virtual Property Tour
After you've selected a home that interests you, we can arrange a virtual tour of that property.
Electronic Document Signing
All required documents will be signed by you electronically.
Earnest Money Submission
You can either have your earnest money check picked up by our representative or you can have it wired by your bank.
Home Inspection
You will receive a complete property inspection report (including detailed descriptions and photos) that has been conducted by our inspectors.
Closing
A mobile notary will deliver the closing documents to your location.
Welcome to Your New Home!
CONGRATULATIONS! The keys to your new home will be delivered to you.

Of course, we have the option of conducting any of these steps in person, should you desire. Our goal is to satisfy the needs of our clients in ways that allow for maximum comfort and safety!
---


Are you ready to talk more about buying a home?
Give us a call in Auburn at (207)784-3800 or in Scarborough at (207)289-3830 to set-up a FREE virtual consultation with one of our buyer agents.