Who Decides The Listing Price? January 9, 2019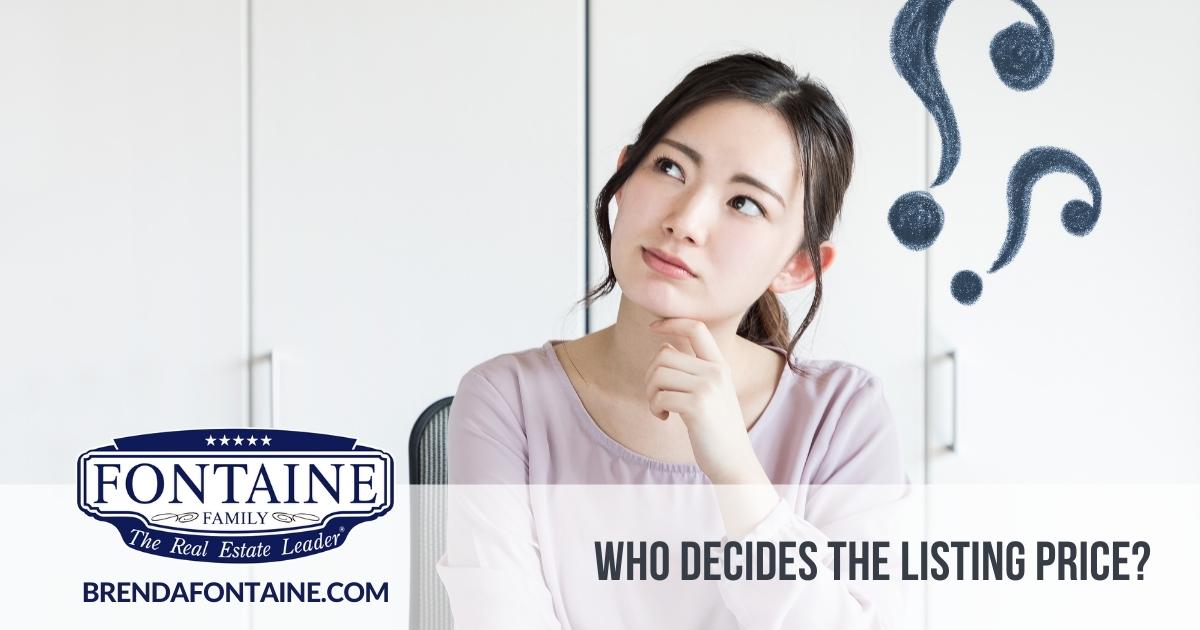 This is the most common question we get when a homeowner is ready to sell their home. And the answer is ... YOU DO! Our first priority is to get your property sold for top dollar and in a timely manner in today's market. In order to achieve this, you'll need a skilled, experienced real estate agent...an expert real estate agent will help you gather the information you need to make an informed decision about how to price your property. Each situation is unique and so pricing your property is a personal decision that is specific to your situation. First you must answer these few questions:
Are you in a hurry to sell or do you have a year to move?
Are you behind on your mortgage payments?
Is your mortgage paid off?
Do you need to find another home to purchase?
Now, there are a few things you must do...
1. Know your options - in today's market you may think selling is not an option because of the amount you owe. Are you a candidate for a short-sale? Do you even know what your home is worth? You may be in better shape than you expected.
2. Know how to prepare your home for showings. Believe it or not, the way your home shows makes a difference in the price buyers are willing to pay.
3. Know how to beat out your competition. In order to beat the competition, you have to know who you are competing against, what is the condition of their property, what is their price, how long have they been on the market...
4. Discover market trends. The real estate market is different from area to area. What is happening in Lewiston/Auburn is different from what is happening in Portland or in Scarborough.
5. Know what an absorption rate is and why it is important to you. An absorption rate will tell you how saturated the market is in your area at the current time. If the market is more saturated, you have more competition.
6. Know how many properties in your area that are similar to yours have sold recently. What price did they sell for? How long were they on the market?
Once you and your chosen real estate agent have explored all these areas, you are ready to make an informed decision on what is the best price for your property to sell it for top dollar in the time frame that is right for you.
>> Click here to get our FREE market analysis of your home to know the REAL VALUE now! <<

---
Fontaine Family – The Real Estate Leader was awarded 2019 Maine Family-Owned Business of the Year, voted Best Real Estate Company in the Greater Lewiston/Auburn Area and Greater Portland Area, recognized by Real Trends as America's Top 250 Real Estate Team and published in the Wall Street Journal in the Top 250 Real Estate Professionals ranking in the top ½ of 1% of Realtors outperforming 99.9% of the nation's Realtors. Fontaine Family Team serves 8 counties – Androscoggin, Cumberland, York, Sagadahoc, Oxford, Kennebec, Franklin and Somerset – in two locations, 336 Center Street in Auburn and 432 US Route One in Scarborough. For more information visit BrendaFontaine.com, download our new app "Fontaine Family Real Estate" or call (207)784-3800 or (207)289-3830.