COVID-19 Guidance and Information March 19, 2020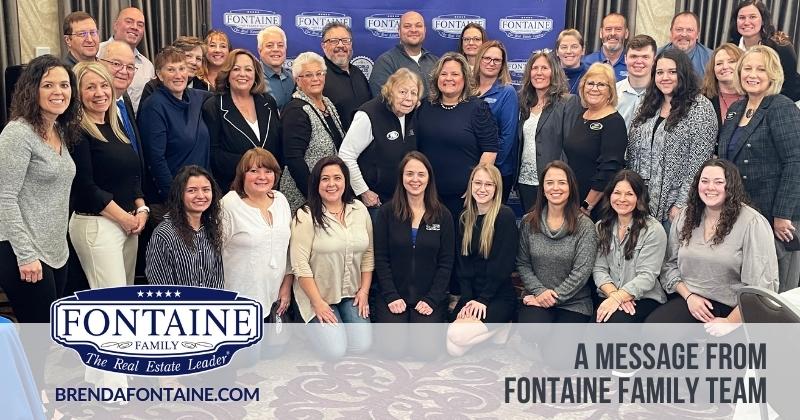 Our Team Remains Focused
Fontaine Family - The Real Estate Leader remains focused on providing it's concierge service for homebuying and homeselling, as well as commercial real estate sales. We've also been paying close attention to any changes to CDC guidelines. We have a dedicated staff member who cleans, sanitizes, and disinfects high touch surfaces at both our Auburn and Scarborough offices. After each meeting, the area is immediately disinfected. We also ask our clients and customers their masking preference and comply accordingly.
Health and Safety
We will wear masks upon request and provide masks to whoever needs them
Masks are available in all office locations
Masks are no longer required for showings and open houses, but if a seller chooses to require any safety protocols or restrictions for showings in their home we will comply and ensure all visitors to the home are treated equally. A buyer who is a member of a protected class may request an accommodation for a showing in accordance with fair housing laws.


Best Practices During Showings
We confirm that all visitors are not feeling sign or displaying signs of illness
We request that all visitors remove shoes
If you have any questions or concerns, please do not hesitate to contact your agent. If you're not currently working with an agent click here to contact us, and we will return your message as quickly as possible.
---
Thinking of selling your home? You have options with Fontaine Family Team!